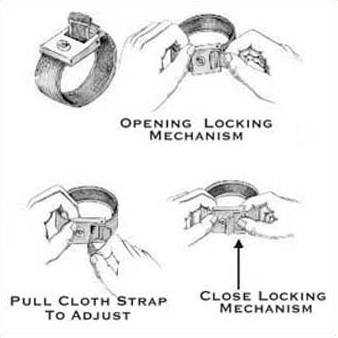 P.E.S. Scrotum Electrode
Ref: BD0043

The Scrotum Electrode is another of the latest additions to the P.E.S. product line. This electrode provides a unique sensation to the scrotum area of the male genitalia only.

Its advantages are in its cloth construction which allows for comfort even during long period of use. It is also shape conforming to the scrotum sack which allows for increased focusing capability which maximizes the Erotic Electro Stimulation™ effect.

The Scrotum Electrode is a single electrode, which means that it requires another P.E.S. electro stimulation device to complete the erotic electro circuit. It is a perfect complement to the Electro-Flex™ Penile Ring, the Electro-Flex™ Anal Plug or the Sparklers. With so many configuration choices, the possibilities are endless.

The Scrotum Electrode is for use around the scrotum sack ONLY. Application to the penile shaft can cause hot spots which can interfere with the Erotic Electro Stimulation™ effect, due to gaps caused by the non conforming metal plate. Complete contact must be maintained at all times to maximize the Erotic Electro Stimulation™ effect.

This is an adjustable (type) electrode. Because of the proven principals of Erotic Electro Stimulation™, the electro strap should be adjusted for a snug, but not tight fit to maximize effect. Constriction of the scrotum area for long periods of time is not recommended.

Once it is locked onto the scrotum this type of electrode becomes stationary and is highly difficult to reposition . This can interfere with the focusing process of the Erotic Electro Stimulation™. These are the only draw backs of this electrode (type).

LUBRICANTS
As with all P.E.S. Products, we suggest the proper lubrication be used (see Lubrication). Normally we recommend our ElectroLube. The Scrotum Electrode is different , because once it is locked, it becomes a stationary electrode. For this electrode we suggest a water soluble lubricant, which our ElectroLube is, to better protect the cloth components. Glycerine based lubricants are also acceptable. Do not use lubricants with silicone ingredients. Silicone is an insulator which effects conductivity.

Cleaning and Care of the Scrotum Electrode is as simple as washing it in warm soapy water and rinsing thoroughly. To better preserve its synthetic materials, toweling, then allowing it to air dry is recommended.